iPhone X motherboard problem
If you are seeking someone who is able to repair the motherboard, then you are in the right place.
Recently we repaired a lot of motherboard problems of iPhone X. Most customers said it's suddenly died for no reason.
No water damaged or dropped.
Normally most people will go to Apple Service Center first. But then Apple Center tells you it's the logic board (motherboard) problem that they can't repair it. They can only offer you a replacement of the same model at about RM2600. But for that, sure all your data on the iPhone will be lost.
This is why you need someone who is capable to repair the motherboard. A true repair art, not replacement art. But to find someone who is capable is not as simple as you imagine. By reading this article, you can avoid further damage your iPhone and save it.
Top iPhone X Logic Board Problem
Not only iPhone X has such problem. It happened on iPhone XS or 11 Pro too. Because they all shared a same PCB design.
iPhone X Logic Board problem send to who repair?
Tips before sending to for third-party repair. 
In Malaysia only few qualified technicians that repair iPhone X and newer models.
Why?
They didn't wear gloves or anti-static equipment. The Face ID will be dead if they touch some sensitive part.
I have seen countless iPhone X screen repair on the street and the Face ID is dead by improperly handling.
iPhone X is a dual-layer motherboard that combined together. It requires special tools and training. 
Ask them two questions and then we can know are they capable to handle the iPhone X motherboard.
Don't tell them what you need. Ask the questions below before telling them your actual problem.
I want to upgrade the storage of the iPhone X from 64 GB to 256 GB. Can you do that on the same day? But DO NOT swap my motherboard. I wish my device is the same serial number and IMEI.
If you can… My iPhone X is fully working now. Including the Face ID. Will there be any problem in the process? I need you to guarantee it will be okay. Warranty must be provided for at least 30 days.
I will need to take back my old memory. 
If the first question they answered yes. That would mean they have the trained technician in the same outlet. They are well trained to mess iPhone X logicboard and micro-soldering. So they can deliver it on the same day.
Second question if they said yes. This mean they are very confident with their skills or they take the responsibility to pay whatever that they accidentally damaged in the process. This is why they can promise you this.
Unless you encountered some kind of jerks that just keep saying "Yes Yes, Sir Sir. We have everything! Rest assured, come come". This kind of person is very likely to steal whatever parts that are expensive in your device once they found out it's out of their league to repair.
I really see this is happening everywhere. They like to hang out a big banner about professional quick repair but eventually they pass the iPhone to another workshop.
The professional like us normally has unlimited repair jobs are waiting. Not even bother to put advertising on Facebook to draw new customers. We won't need to persuade customers. They will come to us eventually. 
Let say if you are driving a Ferrari and it has a small issue that needs to be fixed. But there are only two workshops to choose from. In one shop, the owner is driving a Ferrari too and they only repair Ferrari. The other one is driving a Toyota and they repair any cars. By looking at this, I worry the latter one won't afford to pay whatever they broke in your Ferrari. The second problem is how well they know about it if they don't even drive it.
I will send it to the Ferrari specialist. Not a workshop that repairs common cars. 
Repair is an art. Different people sure different skills. Not everyone can draw a Mona Lisa.
Same theory goes for the iPhone motherboard repairing. It's complicated and details.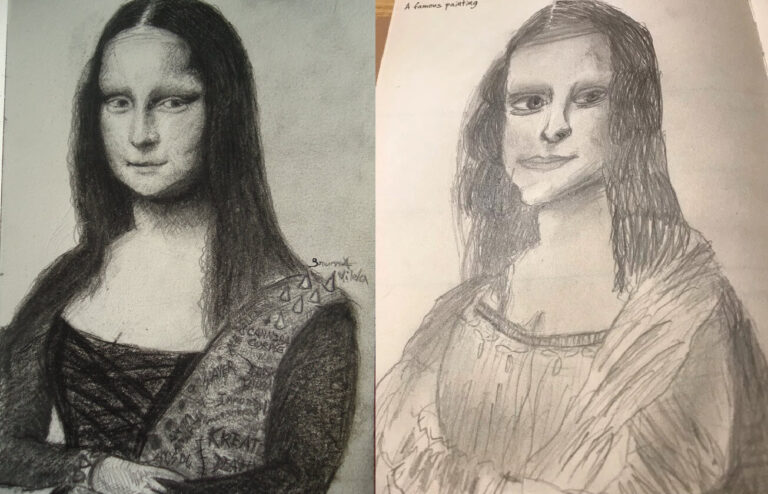 Advise: Not everyone is capable to repair the iPhone X motherboard. Be sure send to the real professional to prevent inexperience technician killing it and causing the data is unable to recover. 
Yes. The hand static killed the Face ID. Especially the technician didn't wear gloves or discharge the hand static before touch internal parts.
Face ID components are very sensitive. A little water entered inside can also cause Face ID damaged. 
From here, you need to know some important info.
The Face ID can be easily killed by finger static. FACE ID is an encrypted part!
Encrypted means no replacement for it. Even if we put in another Face ID sensor on it, the CPU will know it's the different one and won't allow you to use it.
Apple purposely adds this security to protect their tech. Same as the Touch ID fingerprint before.
Not allowed anyone to tamper their security components.
It still can be repaired, but with another additional cost and time. 
Countless dealers that do on-site repair like meet up in McD or KFC. They repair the screen but accidentally killed their customer's Face ID without knowing why. But lucky some of them willing to pay for their customer and brought to me . Others are not so lucky that they prefer argue with their customers.

"What's the point of face to face repair that technician no need responsible for anything damaged by them? 
So this is why we don't like the iPhone been tampered at another shop before. Once we repaired the motherboard, there is a chance we found out the Face ID is damaged by the previous hand. We won't know until we repaired your device until can power it on. 

A case like this won't happen if your device can be power on when you send in. 
iPhone X motherboard died suddenly?
Last month I already repaired more than ten pieces of iPhone X motherboard.
9 out of 10 is motherboard short.
Some of the cases are just a capacitor short.
The capacitor failed itself is very common happening in the iPhone.
Long time ago I wrote an article about iPhone motherboard suddenly dead. Here is the [Link of the article] if you want to know more about capacitor failure in iPhone.
Below video is just one of the cases that iPhone X suddenly become dead without a reason.
How a capacitor failure can causing the iPhone unable to power on.
How to repair iPhone X motherboard with data recovered
I can only let you know the rough estimate cost range. We need to open inside and check everything, including LCD, battery, or camera stuff like that.
We also need to make sure no "plug and play" parts are causing the problem.
Detail is the key factor for a professional.
Estimate cost to repair is between RM 300 to RM 1000 max. 
Someone asked: Why RM300 so cheap?
Answer: Watch this video (iPhone X cheap motherboard repair case) and then you will understand.

Someone asked: Why RM1000?
Answer:  It's the ultimate repair that we repair all problems on that board. Especially it's multiple problems or severely damaged. It might be a transplant job that is moving the CPU and the Memory into a new board.
If you have free time, watch this very broken iPhone X repair video to know why some cases can be this expensive.

Someone asked: Why not just swap the whole motherboard?
Answer: 1st problem is, by changing a motherboard will causing the data lost. 2nd problem is the cost of the motherboard. A motherboard with the Face ID is sure more expensive than to repair it. Because the repair cost we quote is cheaper according the latest motherboard price. If repair is more expensive than the device 2nd hand value, I would not recommend you to repair it unless you want to recover the data.
Normally it would be 1 day to 5 days between. First come first serve basis.
Urgent? Need to repair it on a same day?
Yes. We do provide instant data recovery service. But we will charge to maximum cost, which is RM1000 for the iPhone X.
Because we will arrange a technician to clear out the schedule to take whatever steps to repair your device on the same day.
Sometimes it took about 6 hours to do a transplant. Some cases are just about 2 to 3 hours.
Price is the same even if we managed to fixed it less than one hour. It's because we really denied other appointments for that day.
Also need a face to face repair? Privacy issue?
If you have a privacy issue that needs to watch it very closely, Yes. We do have a face 2 face repair service to prevent any data leaking. 
Instant Data Recovery Service + Face 2 Face, the cost is higher.
Instant iPhone motherboard data recovery service + Face 2 Face is between RM 1500 to RM 2000. The actual price depends on what problem with your motherboard and what happened.

Expensive? Yes. It's because this mean you are allowed to come inside our workshop to watch everything. Our technique, tools, and procedures. 
But the main goal is for data recovery. Once we repaired it until it can be turned on to backup. You can bring it back home to backup yourself by using a PC or iCloud.
So it might be not a fully repaired condition. Especially the water-damaged devices. Some functions such as camera, sound, or network will require the passcode to test and repair.
Once you have done the backup, you can erase all the data and send it back to us to continue the repair without top-up the repair cost. But we can't guarantee it can be fully repaired.
If you want a fully repaired and everything is perfect, then this option is NOT suitable for you. Because we need the time and passcode to do so. Some cases even need to reset the device to an empty state. 
If you wondering why so expensive, it's because we have an academy to train this kind of repairing skill. The cost of the training fee is 3800USD.
This is what we called an "asset."
We are considered cheap comparing to some of the famous data recovery centres that actually sends to our workshop at the end.
Note: You need to pay first before we begin the Face 2 Face motherboard repair. Fully refundable if we found out the data is not recoverable.8
iPhone X water damaged repair
Yes, iPhone X does get water damaged. I repaired a lot of water damaged iPhone X, XS, and newer models. Doesn't matter it's IP67 or IP68 water resistance rating.
Many times I told customers the water-resistance couldn't be trusted.
The iPhone rubber seal between the screen will become soft or degraded after months of using it. Especially when the iPhone is getting hot while running GPS or gaming.
Water-resistance is only good for the first few months.
And Apple DOES NOT cover liquid damage. Warranty will be voided.
Here what Apple said about water resistance
Splash, water, and dust resistance are not permanent conditions and resistance might decrease as a result of normal wear.
Click the screenshot above to read on their web site.
iPhone X stuck Apple Logo after water damaged
Most of the time, when the iPhone gets water, it won't show any problem at first.
But once it's dried, the corrosion is started to expanding from inside. Those iPhone with Face ID will easily get the problem of Apple boot loop (Stuck at Apple logo).
The only big hole on top is the ear speaker, front camera and some Face ID components. Water usually entered from top because it's the biggest hole.
Below is a video that how we fixed the stuck Apple logo iPhone X and preserving the Face ID.
iPhone X Touch problem, but it's not LCD problem
Yes. Not only happened on iPhone X. Even the iPhone XS and 11 Pro series, they all shared this kind problem.
Continue to read at this link for more info about Touch issue of iPhone X, XS, XS Max.