Why do we need upgrade the storage?
There are hundreds of reasons that we need a bigger capacity for memory storage.
It's because nowadays the quality of photos and videos is getting higher. 
Below the table, you can find out why the iPhone storage capacity is not enough nowadays.  
iPhone Video Recording Memory Consumption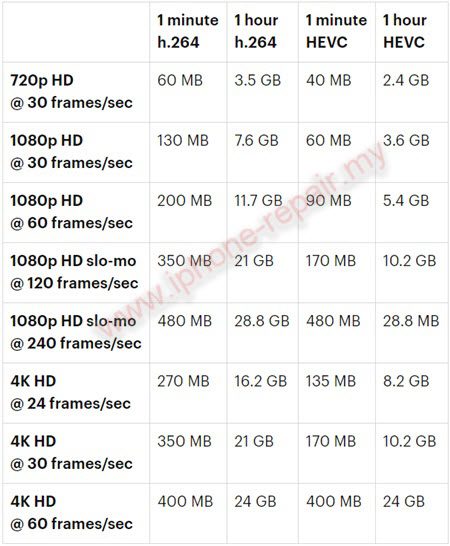 Let say an old iPhone SE, which has a 12-megapixel camera can record a video record quality that is 720HD with 30 FPS.
By here, we can see 8 hours of videos with the lowest quality is used more than 16 GB.
Should you upgrade the iPhone storage?
You may have an old iPhone that is around after you bought a new iPhone 11.
Some people will give the old iPhone to elders or kids.
But why not upgrade it before passing it to them?
It can be a photo album too.
But before that, I advise you to check the battery or replace the battery if you want to continue to use it. The battery has a limited lifespan.
Check out our [Battery Replacement] page for more info.
They said once the iPhone upgraded, it has no value to trade-in
Yes and no.
Yes, if you trade-in back to Apple reseller. Because they can detect your iPhone's original capacity, if you really plan to sell it back to them, I can easily downgrade it back to original capacity, and they won't notice anything at all.
No, if you sell it to a third-party. As long they've not authorized Apple shop. They don't have a system like Apple to check the iPhone details. Sure they will take higher value than Apple if the iPhone has no problem.