You need to know there is ONLY ONE iPhone Service in Malaysia. 
We don't have any other outlet or branches. We only have one shop located in South City Plaza, Seri Kembangan, Selangor.
There are too many fake shops using our name or logo.
Below is the evidence that we are legally registered the company name in Malaysia.
Evidence of repairing iPhone since 2008
Screenshots below are the evidence of us repairing iPhone since 2008.
Check our customer feedback's date in Low Yat Forum. 
Nowadays, many shops are trying to fake their profiles to scam customers. While we usually don't mind, the problem has become worse recently, as many of these shops lack professional training and have caused more damage than repair.
The worst of these shops claim to be related to us, but they are not. To distinguish between real and fake shops, please continue reading the story of our founder, Mr. Lim, below.
The very first on-the-spot iPhone repair shop was born in Malaysia in 2009, and I'm genuinely the one who has been repairing iPhones since 2008.
At that time, the first generation of the iPhone became popular, but it was only launched in the USA and then imported by third-party sellers to Malaysia. Nobody in Malaysia knew how to repair it.
At first, I was just trying to help some forum members solve their iPhone problems, but soon I realized that there was a need for iPhone repair services in Malaysia. Unfortunately, I couldn't afford a shop back then, so I opened a kiosk instead and started to accept walk-in repair services in The Mines Shopping Center.
Later years I moved into a shop. From a counter booth (Kiosk) upgraded to a shop in Mines 2.
Unfortunately, our shop in Mines 2 had to move again because the mall was going to close down, and all tenants were forced to move out. However, we received some compensation from Mines 2 and moved to South City Plaza in 2012.
The newer the iPhone is, the harder it is to repair, especially back then when no one in Malaysia could repair the iPhone motherboard. I had to travel to China to learn advanced micro-soldering skills and PCB repair. This allowed me to become a leading professional in iPhone repair because I could repair the motherboard of the iPhone. I also started building a team at the same time.
I have proof that I started repairing motherboards in 2015. You can find the evidence in the first video on my YouTube channel.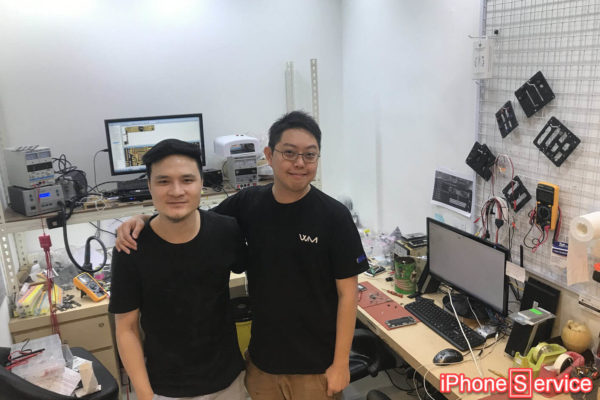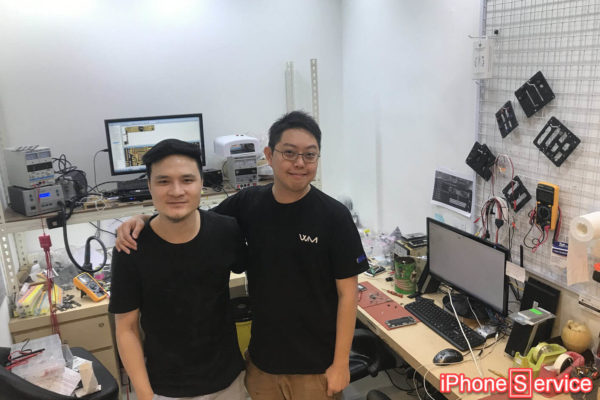 Since I joined the China iPhone Repair Union in 2017, my team has received massive support from the global community. We have repaired at least a few thousand iPhones by now. There are many secret skills, special equipment, and expensive tools required to be the best iPhone motherboard repair masters.

We continue to train for the latest iPhone models and buy the latest repairing tools. Our shop's costs were already exceeding 180k in 2017, and it continues to grow. This is not an average repair shop that you would find on the street.
Half of my working time is spent running to different places to teach motherboard repair and iPhone data recovery. I have become a logic board repair instructor.
Over time, I have gained skills and knowledge from multiple academies, blending the best techniques from the West and China to create a better teaching method that saves time for students, is easy to learn, and imparts special skills
Some of them have their own shop. There is a list of those certified technicians that can repair iPhone motherboard the our page Worldwide iPhone Repair Centers.
We renovated the shop again in 2018 for more working space. 
It is important to work in our lab as a single working desk could easily cost more than 20k. Therefore, we cannot go to a customer's house for repair. On-site jobs have many limitations and the best quality work can only be done in our lab.
An example of bad on-site repair is when they open the screen by force prying, which damages the water-resistance seal and leaves an invisible gap that affects the water resistance quality even if a new rubber seal is put back on. Additionally, there is a high chance of scratching the device.
This kind of on-site repair is outdated since the release of the iPhone 7, which comes with water resistance seals. The proper way to open an iPhone is to use a pre-heater machine to warm the screen and then pull it up with a screen opening tool so that the rubber will be intact and without scratches.
It is like wanting a doctor to do heart surgery inside a hospital instead of on the street.
Until now, we have seen the market overflow with amateurs calling themselves technicians. We have faced situations where customers' iPhones were further damaged due to poor and inexperienced workmanship.
We hope you understand the difference between a "Fast Repair Shop" and a "Real Specialist."
Some repair shops may claim to have an Apple Certified Technician (ACiT), but this certification only proves that they can handle basic repairs. Even actual Apple Technicians who work inside Apple service centers are unable to repair advanced tasks such as motherboard repair and data recovery, which are tasks that we perform on a daily basis.
Occasionally, Apple technicians may even refer data recovery jobs to us since they can only replace parts or the entire device. That is why we maintain that there is no Apple Repair Service Center, but rather an Apple Replacement Center.

We've been actively making videos on YouTube, so if you want to see tutorials or learn how we repair iPhone motherboard problems, feel free to subscribe to our channel.

Due to COVID19, the country is in locked-down mode. Not only we can't take international students, we were not allowed to open the shop for a few months.
So I successfully converted the training course into an online version and the result is great!