Before you decide to mail to us (International)
We do accept mail-in repair from other countries, but you must read this all first to avoid the Custom problem such as Tax, parcel holding, or rejection.
And I assumed you want to send it here to repair the logic board or data recovery. If screen repair or small repair stuff, anyone with screwdrivers can do it in your country, so you won't need our service other than repair logic board.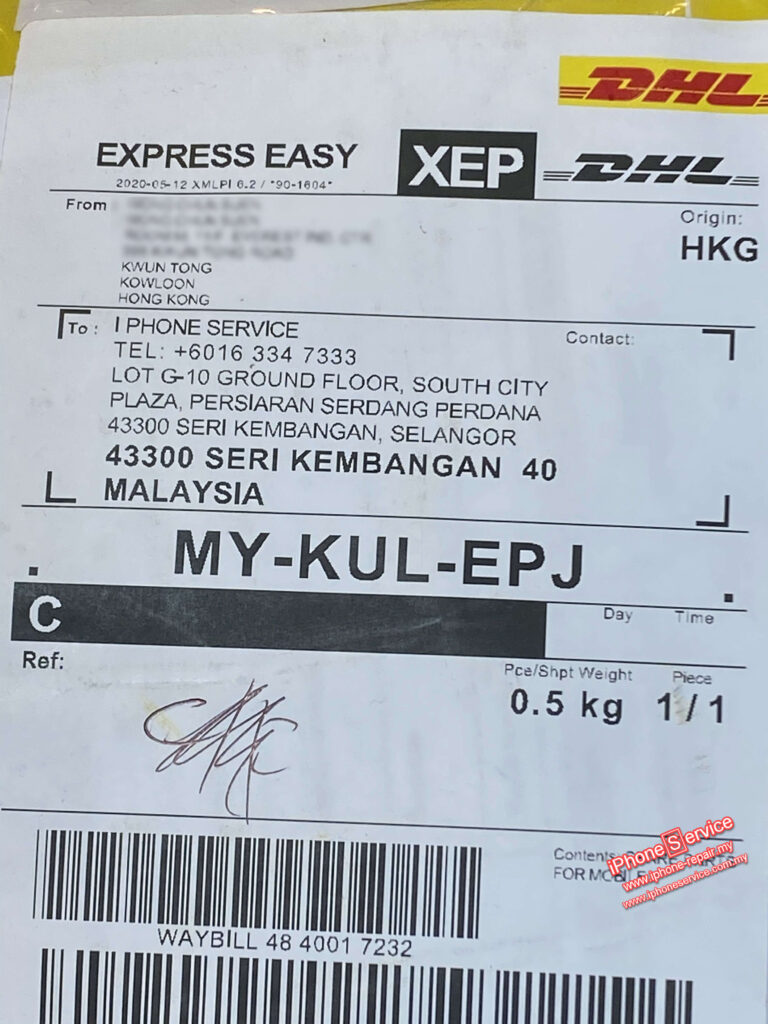 Below are the steps to avoid the Custom problem
Do this all can avoid tax duty. 
Missing one of the steps below might causing the parcel to be held by our Custom or your Custom.
Our country's couriers are NOT allowed us to ship out a device with the battery. So don't send us the device with the battery. You need to take it out before you send it to us.
Once you got back the repaired device, you can just reassemble back the battery.
Removing a battery is not a simple job. Amateurs are very easy to damage other parts such as screen or flex. 
So it's best you find a trusted technician to remove the iPhone battery for you. Carefully keep the battery yourself. 
Tips: If you don't have any trusted technician, then I suggest you look for the one who can do repairing face to face. This can avoid those monkeys swapping your parts out of your dead iPhone.
Never leave it out of your sight.
Yes, in order to avoid Malaysia Custom tax. You have to remove the LCD / OLED screen before you send it, so it won't be considered a full device.
If you don't do this, the custom or courier might charge us before the parcel release from custom. We will need you to pay for it.
Tips: If somehow you need to ship the screen for us to check, I suggest you pack it separately. Two boxes within one parcel. Make it like a dismantled device to avoid the CUSTOM hassle. 
If you have a good trusted technician...
You can tell them to just remove the logic board for you. By just sending the logic board without the housing is the best way to avoid all hassle above.
Warp and pack it very safe to prevent them from throwing the parcel, or else they might cause more damage than it had.
Don't just simply put it into an envelope. Find a box and stuffs it with a lot of newspapers or cotton. 


I DON'T recommend using the original iPhone Box. It might attract a theif. 
We accept Paypal and bank TT. Repair payment will be counted in USD.

The owner absorbs the transaction commision. There will be a 5% extra charge for using Paypal. 
Return shipping is not free
The return shipping fee we can check before you send to us.
Contact us with the country and postcode, we can check what courier is available and how much. 
After we repaired.
But we will normally send you a video of the repaired device. Then we wait for the payment before we ship out. 


Contact us by using WhatsApp for the fastest reply.
We don't check the email every day. Any inquiry by email will be unlikely to reply on the same day. So please contact us by using WhatsApp.
Receiver Name: iPhone Service
Address: Lot G-10 Ground Floor, South City Plaza, Persiaran Serdang Perdana
Area / Post Code: 43300
City / Town: Seri Kembangan
State: Selangor
Country: Malaysia
Contact number: +6016-3347333